Links
★
Official LM.C Links
★
★
LM.C Fan Group Twitters
★
★
Official LM.C Fanmail Address
★
★
Where to find us
★
★
SUPPORT LM.C
★
Buy from YesAsia
Buy from CD Japan
All images and content on this forum is © to it's respective owners/creators.
All official images of LM.C and their Logo are © to LM.C and Pony Canyon.
All images that are not owned by LM.C and Pony canyon are © to their original creator.
No copyright infringement is intended by the use of official content on the site.
We hold NO responsibility for what our members post on this website and we respect their right to freedom of speech.
If there are any problems with content use, please contact the forum owner (Kei) at madlm.cfamily@gmail.com and we will try and resolve the issue as quickly as possible.
コンテンツの利用に問題がある場合は接触 madlm.cfamily@gmail.com 。私たちはできるだけ早く問題を解決します。
私たちの悪い日本人して申し訳ありません。
Well, I think most of us regularly check LM.C's official account on youtube.
I really enjoy watching the backstage videos of the Strong Side vs Pop Side Tour (even if they are really short) and there is one thing I really have to know!
In the video Aiji made (where mACKAz and Nomnom are kidding around) is a really funny laugh at 0:17 (the most loud one). Is it Aiji who's laughing there?! :o This question is always in my mind since I watched this video for the first time xD
Btw, maya's voice is in it's best form, isn't it? :3

Okay, this is a really weird topic, I'm sorry... orz
:D

★✩★✩★✩★✩★✩★✩★✩★✩★✩★✩★✩★✩★✩★✩★✩★✩★✩★


We're just wonderholic! ☆
MADDIE





Posts

: 146


Stars

: 761


Reputation

: 5


Join date

: 2012-10-16


Age

: 23


Location

: Germany



hay hm... no i think it isn't aiji laught but I'm not sure
★✩★✩★✩★✩★✩★✩★✩★✩★✩★✩★✩★✩★✩★✩★✩★✩★✩★
I love japanese boys....but they're so far from me  
I want to live in japan...  
a life without LM.C isn't a life for me.....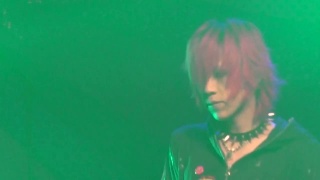 I'm sorry if my english is not good, I use a translator
MADDIE





Posts

: 88


Stars

: 256


Reputation

: 6


Join date

: 2012-04-09


Age

: 25


Location

: Germany



I don't think so. I don't know who was laughing at that moment. I'm really bad at recognizing laughs, but I think it's not Aiji's
Fan





Posts

: 49


Stars

: 326


Reputation

: 0


Join date

: 2013-04-24


Age

: 29


Location

: Santiago, Chile




Similar topics
---
Permissions in this forum:
You
cannot
reply to topics in this forum